I'm fascinated by the symbolism in songs and the ways in which the combination of the music and lyrics speak to the deeper places in our souls – Cleaning Windows by Van Morrison is one of these.
Songs for me aren't just about the music. Lyrics play an important role as well. When they merge, they create a powerful message. They need each other like a needle and thread. Often I'll read the lyrics without the music and they seem somehow less potent.
When I wake up with a song in my head, and it seems to follow me around all day, I know there's probably something important going on for me.
At the moment I'm endeavouring to lay the foundations of habits that will embed the discipline of writing each day in order to build an online presence for this blog. As I have this intention sitting on the front door step of my mind, it seems serendipitous that a song about looking after one's house should start knocking on the door.
I'm Happy Cleaning Windows – the symbolism in songs
I'm happy cleaning windows. There's a bit of a back story here. It is a song with hints of nostalgia. Morrison reminisces of a time in the early sixties when he was still a part-time musician. A certain humility is carried through the lyrics. Yes he's a window cleaner. And he also is OK with that as he's moving through his life at the time. In love with the music of Sonny Terry, Brownie McGee, & Muddy Waters. Going home to listen to Jimmy Rodgers at lunchtime. His love of contemporary literature at the time – mentioning Jack Kerouac's 'Dharma Bums' & 'On the Road'. He's also reading a book on Zen at the time.
I wonder if he was struck by the metaphorical sense of cleaning windows in his explorations in Zen. I can definitely see a parallel between cleaning windows on the physical plane and in the reading on Zen cleaning the lens of perception through which his soul is witnessing the world. Allowing the humble nature of the work to come forward and the mundane to shine. This the power of the symbolism in songs.
There are when I'm cleaning my own lens that I'm introduced to something in my psyche that I may want to deny about myself. That I want to forget I've seen and just maintain the status quo. It takes courage to see these weaknesses and commit to doing something about them. When I commit to looking into those places of conflict within me, I can bring peace. If there is peace within there's also peace in my outer world.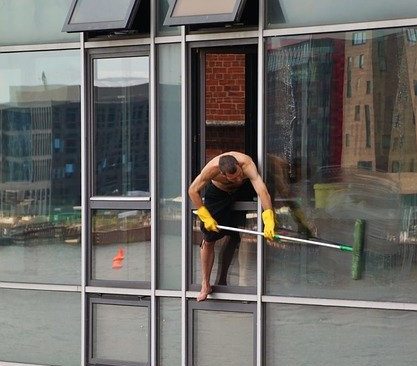 The Smell of the Bakery across the Street
The smell of the bakery across the street is the first line of the song. It's been like a wood pecker since I completed the last. I wasn't going to use it as a starter but it has become insistent. Why? It doesn't seem to have any deeper meaning to it.
As the insistence more and more it got me thinking about the importance of our senses. I should know being a chef about the significance of smell. Over the years it has become more attuned to the nuances of different things cooking to the point where I can tell if something is on the verge being overcooked or burning.
I know people who have lost their sense of smell as the result of some viral infection and the despair this brings, until in some cases the olfactory sense returns. The aromas, fragrances, and odours are an entree to the tastes that will be arriving on our palates. If we can not smell the stink of anything rotting it could be detrimental when we cook and eat it.
And the smell of the bakery speaks of simple pleasures. It is no accident that people will put on a bread maker or coffee pot before an open home. Prospective buyers may imagine it an invitation to this house being their next home. It provides that mouth-watering sensation that leaves a person with an appetite.
Smell encourages the other senses – we want to see what it is. We want to touch and then taste it. It is both excitement and desire wrapped in a bouquet. Little wonder Van Morrison wanted Paris Buns for tea.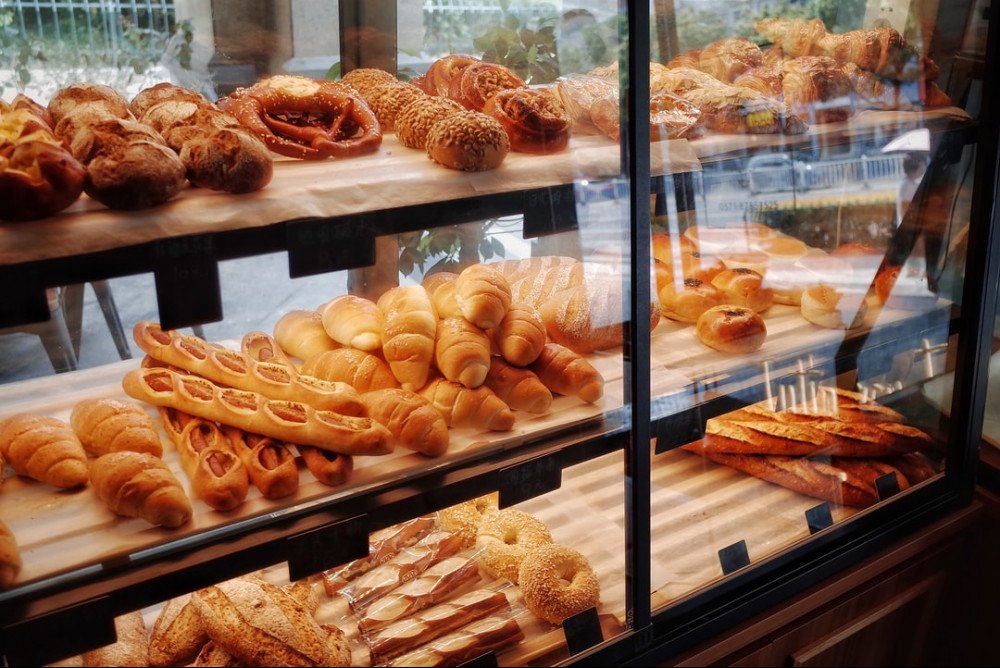 I'm a Working Man in my Prime
This line. "I'm a Working Man in my Prime", refers to the early 60s when Morrison was probably 18 or 19. There's a sense of nostalgia for those times. A feeling that he's on the cusp of something greater, touched by the influences of famous blues men, Beat generation authors, and yet enjoying life as it is presenting itself.
Perhaps that is a concept we all can embrace whatever stage of life we're inhabiting. What are the influences we're being touched by? Are we being called to something more? Feeling we're productive, that we're in our prime. We could be pushing retirement and still feel like that. Jumping up in the morning, being excited to be on the planet, living on purpose.
I know l feel just as healthy in my late 50s as I did in my 40s. Maybe even more so. I'm working towards something rather feeling like I've got to back it off slowly because I'm getting closer to 60. Living in the grip of meaning, with energy, feeling as if what I'm doing contributes to something greater.
I was Blowing Saxophone on the Weekend
When Morrison sang, "I was blowing Saxophone on the weekend" he was remembering doing something for the love of it. I love the sound of the saxophone. It is such an evocative instrument. Morrison was happy cleaning windows but making music was his first love.
Making music. There's a saying about dying with our music still in us. We're talking about music as metaphor. What ever it is we do that makes our hearts sing that is our music. For some it may be numbers, for others cooking, or perhaps it is someone working on cars. They could be working in the garden, or building, or programming computers, or making apps. Whatever it is that lights a spark in their soul that is their music.
That something you'll do for nothing but you do it so well that someone will offer to pay you for it. Time stops as you fall into it and hours later you finish and it seems as though it was only minutes ago. That something touches the depths of your soul and raises your spirit to the point of bliss. It is totally amazing to you and others find it amazing when you do it.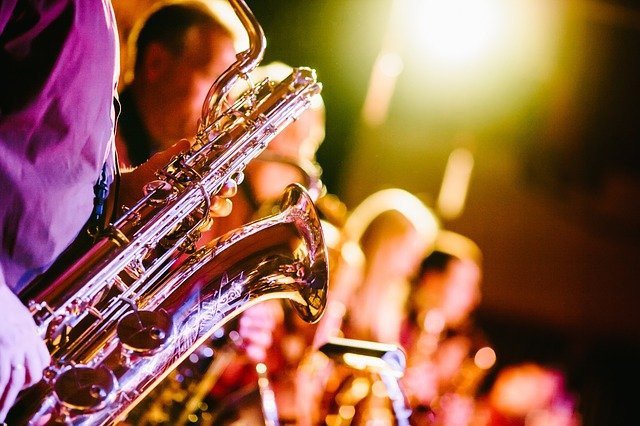 Don't Let it Slide
"Baby, don't let it slide" is how the lyric goes. Maintain the happy feeling. Keep doing what you're doing if you're happy. Hold on to the integrity of your choices. If you have a dream and the happiness of now persists from this moment to the next then life will bring that dream to you. From playing music part-time and cleaning windows to becoming a full time musician.
Persevere, persist, prepare, prune. Keep going in the face of difficulty. Expand your music from ditty to symphony. Hold out for a change in the weather, for the storms to die away. Keep good humour through the challenges.
Prepare for when things get better. What's that saying that I heard in a Les Brown program. The saying is from Whitney Young, "It's better to be prepared for an opportunity and not have one, than to have an opportunity and not be prepared."
Prune – as you continue to build the music within you'll find things that don't serve your greater vision. These can be cut away to allow new growth to spring forth.
And when you're there and doing it, celebrate. You're at the funfair. You've mounted the steps. Now enjoy the exhilaration of the slide.

Blessings